Get a powerful website that helps you convert visitors to clients.
Set your business up to thrive with an expertly crafted website.
We provide you with a website designed to help you:
• stand out from your competitors,
• attract your ideal customers, and
And we're going to wrap it all up in the finest design you've ever seen.
Are you frustrated by your website, because:
. . . it needs help . . . it's so awful it's embarrassing?
. . . it doesn't attract visitors or convert them to clients?
. . . you don't have the time or knowledge to build it?
. . . site visitors leave before taking any action?
. . . people don't understand your offer or how to get it?
. . . it's costing you time, stress, and money?
A website that works starts here.
Book a meeting below:
Based in Forest Grove, Oregon (west of Portland)
But I can work with you completely remotely, no matter where in the world you are.
Thoughtfulness from fabulous clients.
Able to capture the overall mission.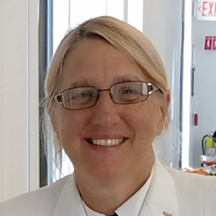 "The Toledo Food Share Pantry board hired Tracy to redesign our website. The previous site was cumbersome, hard to navigate, out dated, and did not reflect the overall mission of the Toledo Food Share Pantry. With a couple of phone calls and emails to Tracy, she was able to capture the spirit and the overall mission of the Toledo Food Share Pantry. Her self-motivation, keen insight to our specific needs, and attention to detail resulted in a website that far exceeded our expectations. Tracy's creativity and willingness to listen to the desires of her clients is why I would highly recommend her to anyone looking for a web designer."
Brenda Polendey
Treasurer, Board of Directors